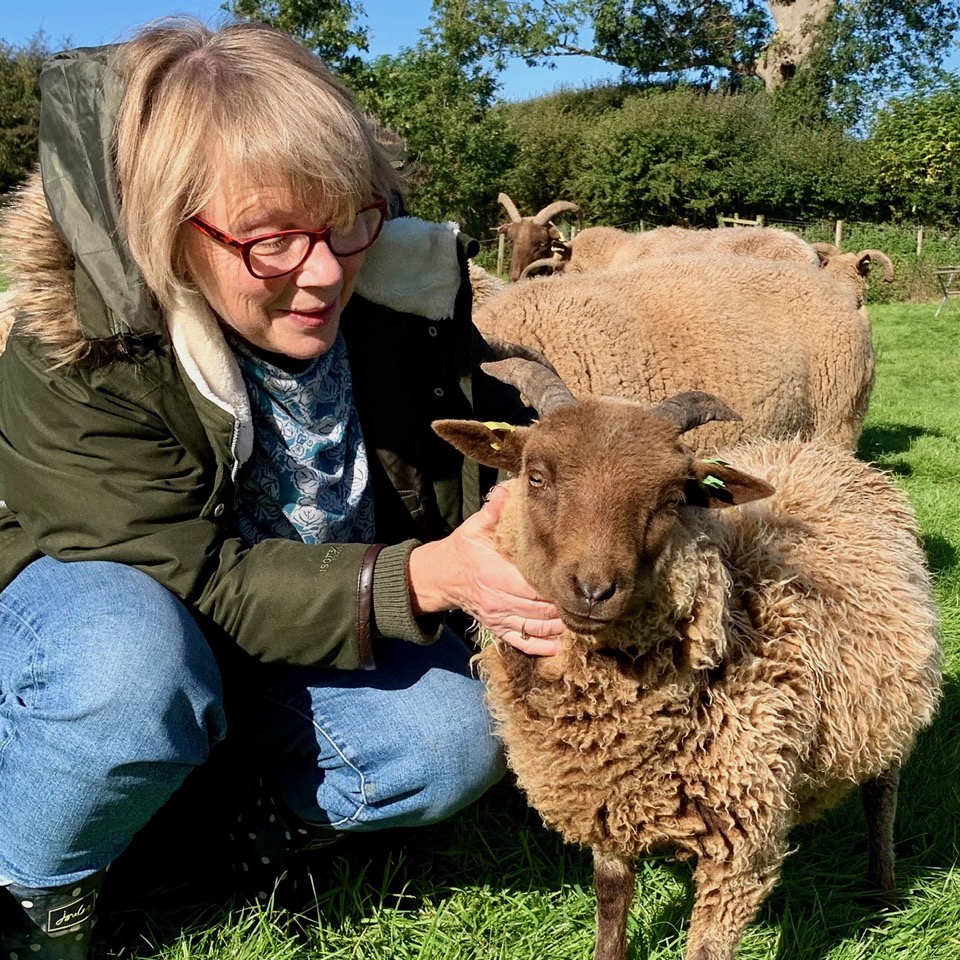 MEMBER PROFILE
ALICE UNDERWOOD
Alice is an active member of the Rare Breeds Survival Trust with a passion for wool from rare and native British sheep breeds and has her own small flock of Manx Loaghtan sheep. You can find out more about this breed and Alice's flock in the following short videos, created for Woolfest Online 2020:
And, of course, one featuring Damson: https://youtu.be/omWSgE5SbWE
Alice has been knitting since a child and creating her own designs for many years. She is based in Cliburn near Penrith and joined the Wool Clip in 2013 where she sells her spun yarn for knitting and carded fleece for spinning and felt making.
Alice is a keen photographer and her range of woolly cards complement the wool that she sells and uses in her designs. Photos of sheep crop up on most that she does, including her range of patterns. Many of her hand knits also contain wool from specific sheep breeds.
Also trading as Sheepfold, Alice designs bag kits to knit-and-felt, cushions and other items, many of which contain wool from native breeds. Coloured sheep breeds are a particular favourite.
Her first book of knit-and-felt bag patterns was published in 2009 and she has since published two books of patterns to create images of rare breed animals in wool. Both of these are available from The Wool Clip shop.
Website: www.sheepfold.co.uk
Facebook: www.facebook.com/Sheepfold/
Twitter: https://twitter.com/sheepfoldtales/
Instagram: https://www.instagram.com/sheepfoldtales
Product range video (created for Woolfest Online 2020): https://youtu.be/QfSeeNHdWiQ